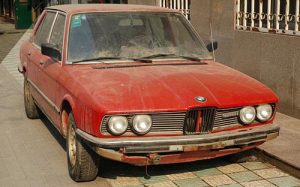 Do you have a junk car cluttering up your yard, car port or driveway? Is your partner giving you a hard time about that unsightly rust bucket on four wheels? Could you use a few hundred extra dollars in spending money?
Turn your old junk car truck or van into cash
Joe and his Vancouver Scrap Car Removal team will give you cash for cars in Kerrisdale, Strathcona, Killarney, Champlain Heights, Fraserview, Chinatown, Yaletown, East Van, Hastings Sunrise, Langara, Oakridge, Mount Pleasant, Cedar Cottage, Arbutus Ridge, Marpole, Point Grey and anywhere across Metro Vancouver and the GVRD.
Up to $1,000 for junk cars paid fast
Just read his long list of 5-star reviews and you will see that Joe is friendly, gives prompt service, and is happy to work with folks like you who have a junk car, van or truck that you need to have disposed. Why settle for free scrap car towing when you could get paid as much as $1,000 depending on the make, model, year and condition of your unwanted vehicle.
But how do you know if you have a genuine Junk Car? Here are some helpful tips for finding out…
Cash for Junk Cars – The Facts
It is really quite simple figuring out the definition of a junk car. In a nutshell, it is a car that is no longer useful as transportation so the owner no longer wants it. Take an objective look at your old used vehicle. Does it seem as if anyone else would really want to buy it, or has it crossed over the line into the point where it has reached the end of its useful life. If that is the case, then it truly may be considered to be a junk car and its best use probably is as scrap. But what you think might not be the same as the legal definition in your community. Some municipalities may have their own statutory definitions that stipulate the criteria that defines what is a junk car. For example…
How old is it?  A vehicle has to be more than three years old to meet the definition of a junk car in some areas. Obviously, older care are more likely to be so noted.
Has it been damaged? If a car has been in an accident, has broken parts or pieces missing or bent out of shape, then they most often can be classed as junk.
How long since it was last moved? Cars that have been left parked on your property or on the street – especially if they were left somewhere without the landowner's permission can qualify as junk cars.
Can you still drive it? Cars that don't run any more or if they will start but can't be driven in most cases are easily defined as junkers.
What is the value of the vehicle? It will absolutely qualify to be a junk car if its only value is for its recyclable parts and scrap metal.
Do you still have the ownership registration papers? If the documentation cannot be located, then the odds are good that you have a real junk car on your hands.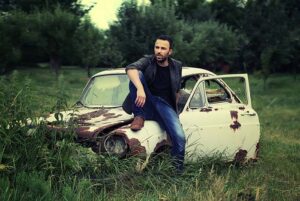 How many of the above criteria does your run-down vehicle meet? If your number is two or more, then – congratulations – you are the "proud" owner of a junk car, and it is time for you to get rid of it and get paid a nice amount of cash in the process.
OK, now that you have made the determination that you do have a junk car, what's next? Are you wondering to yourself "How do I sell my junk car in Vancouver?" Or perhaps you are asking someone to help you find a scrap car buyer. Well, not to worry, knowing how to get rid of a junk car should be easy for you once you know who to call.
Joe at Vancouver Scrap Car Removal has a proven track record
If you check him out on Google, you will see that Joe has earned a solid, positive reputation with a long list of 5-star reviews. Here are just a few…
After an online search I found Joe's Scrap Car Removal, called him and within an hour he was at my doorstep ready to remove the old VW Golf (the green machine). He gave me cash for my car and it was a very smooth process. Joe has a great personality and I will definitely recommend him!
– Andrew MurphyAnswered immediately. Came well after 5pm on a week night. Endearing texts and use of emojis. Polite and funny. 10/10 would let him steal my car again.
– René FontaineVery quick and friendly service. It was a pleasure to meet Joe and would highly recommend his services. Thanks!
– Jay Bishop
Of course, you could always try contacting a junkyard or search through eBay, Kijiji or Craigslist for someone to tow away your scrap vehicle, but why not do it the easy way, call Joe, and get him to come pay you cash and then tow your old junk car away!
Call or Text: 604-779-6397