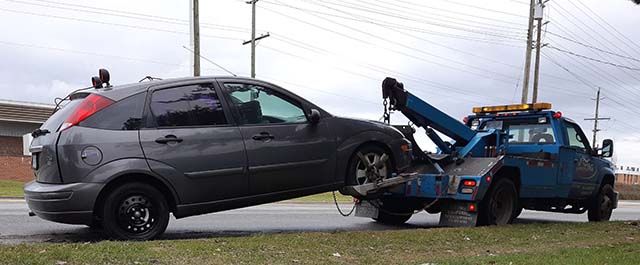 How To Get Fast Cash For Cars In Vancouver
If you car stops running, and if getting it repaired would be too expensive, here is what lots of people do who are in your situation…
They get paid fast cash to have the vehicle towed away.
Lots of people have sort of a relationship with their car. It may be old, it may be worn out, but they have many happy memories of the vehicle. They maybe even have given it a name, like "Old Betsy."
That's why some folks are uncomfortable talking about "junk cars" or "scrap cars." Their old car isn't junk. It's "Old Betsy."
That's why you will be happy to know that Joe takes your concerns seriously. His company may be called Vancouver Scrap Car Removal, but if he tows away your old vehicle and finds a new home for it, or even if he has to deal with recycling the usable components, he will do so with respect.
For example, take the 2004 grey coloured Ford Ranger seen above.
Joe picked it up in Vancouver, where the owner needed to get rid of it because the engine was running very poorly. It turns out that the fuel line was clogged up so gasoline was not able to go into the engine well enough, causing the motor to react with unhappy sounds.
It was very quick and easy for the owner to do. They simply needed to contact Joe at this number…
Call or Text: 604-779-6397
Joe made an appointment to come to Vancouver and meet the owner at a convenient time, and he took care of all the necessary legal paperwork. So the owner didn't need to worry about any such formalities. They only had to provide the ICBC ownership papers to prove that the vehicle was their property to be transferred.
Joe and his team hitched the old Ranger up to their pick-up truck. But before they towed it away, they did one more very important thing…
They paid the owner a generous cash settlement amounting to hundreds of dollars.
If you are thinking about getting rid of your car, and you are wondering how much cash Joe will pay you for it, then here is what you should do.
Use this convenient online form and when you submit it, Joe will call  you back and give you a fair price quote.