Just how cool would it be if you could sell that junk car of yours right now and make tons of cash?
Well, maybe not "tons" of cash, but maybe at least a handful of hundred dollar bills?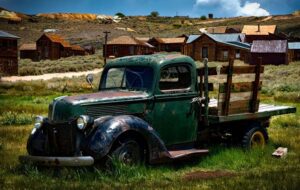 There is no reason to leave your junk car taking up space in the yard. Moreover, with time, your junk car is likely going to turn into a home for all kinds of pests and make your yard look even more unsightly. Right now, there are hosts of cash-for-junk-cars companies in British Columbia that are claiming they will pay top dollar for unwanted cars.
Selling Your Junk Car
If you have an old vehicle in that you know you are not going to drive again, then you need to consider getting rid of it. What is the point in leaving it to rust in your backyard or driveway? The more you waste time in making a decision to sell, the more the value it will lose. You are likely to make more money if you decide to sell today than if you wait until the end of the year or a few months later. The cash you could make from selling your junk car could be used in doing a lot of things like paying for groceries, tuition, home improvements, or you can even add it to your savings and buy a new car.
If you have decided to sell that junk vehicle for cash, this article will show you ways you can make the most money from selling your car or truck.
Call or Text: 604-779-6397
.
Very fast response time. Offered more for my scrap car than anyone else. Was very friendly. I needed to keep my tires so he met me after sending the car to scrap and gave me my tires back. I highly recommend his services to anyone.
– Kevin Bacon
.
Consumer Tips To Make the Most Money Selling Your Junk Car in Richmond For Cash
Establish Ownership of the Vehicle
Before you can be able to sell a junk car for cash, you have to prove to Joe at Vancouver Scrap Car Removal that you are the owner of the car. No one will buy a used car in B.C. unless they are satisfied you are the registered owner. Once you have done this, go ahead and take the inventory of the car. You need to note what is still working and what has completely damaged beyond repair in the car. In any way, you ought to know the current condition of your vehicle. This will enable you to negotiate a better value for your soon to be recycled car or truck.
Assess the Value
If your vehicle can still be driven, then you can probably receive more money for it than if it were completely ruined. There is no need to go to the effort of getting a mechanic to help you appraise the current value of your car.
Get Prices
There are a lot of companies around Richmond, Steveston, Delta and Tsawwassen that buy junk cars. You have to shop around for the best price before making your decision. Consider getting an offer from various companies before making your choice. This way, you can be able to compare their prices and choose the best one. Don't jump to get rid of your car until you have gotten prices from various buyers. This will help you to sell your junk car for top dollar.
No Need to Deliver Your Car
One tip is to look for a buyer that can come to your location to pick up the junk car. Some of the most convenient junk car buyers in Richmond, British Columbia offer this service. Without a doubt, having a buyer come to your home to pick up your old car is more convenient and will help you save a lot of money. When you have chosen Joe at Vancouver Scrap Car Removal to take away your car for cash, then you don't have to worry about the hassle of delivering your car to him. He comes to you.
Where to Sell Your Car in Richmond, British Columbia?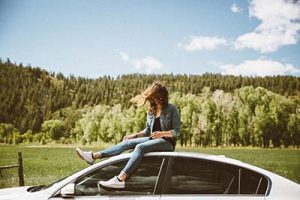 Are you looking forward to selling your car? Then consider doing business with Vancouver Scrap Car Removal. We pay high for your junk car and respond fast. We are a household name in British Columbia when it comes to buying junk cars and removing old and damaged cars.
When you choose to work with us, you will enjoy benefits that include:
"Cash for Clunkers" – Top dollar for your junk car

Fast and convenient removal of your scrap car

We pick up your unwanted car from your location

We clean up your home of unsightly junk car

We stand by our word

You will deal with experienced professionals
Without a doubt, you can never get it better than this elsewhere. Don't let anyone scam you when you want to sell junk cars. Call or Text Joe right away and we will come to your home to make you an offer and pick up your old clunker of a vehicle for fast cash. Problem solved, and money in your pocket!
Call or Text: 604-779-6397