A lot of drivers in the Lower Mainland who have an unwanted car problem may be asking the question: "How do I junk my car?" Although there are quite a lot of possible ways to do that, Joe's Scrap Car Removal would like to suggest what we (and our satisfied customers) believe to be the best way to get rid of a junk car in the Metro Vancouver region. And that solution, you will not be surprised to find out, is to get in touch with us.
How Do I Junk My Car?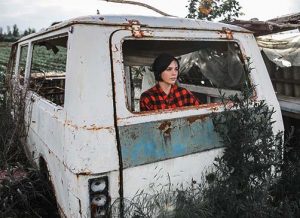 When your car has been damaged beyond repair, you may have no other option than to junk it. Scrapping your car should be a last resort when your Vehicle can no longer be repaired. Your car might still worth something unless it is a complete wreck. Thus, you need to look for cash-for-junk car buyers in Vancouver that can pay you for your damaged cars in as fast as 24 hours or less.
It is even possible to make up to $1000 for your junk car in Vancouver. Deciding to scrap an unwanted vehicle is a great decision. It will ensure that it is properly recycled without damaging the environment. Moreover, depending on the company you are using, you might be able to get some payment for the car you want to scrap.
However, when shopping for the best prices for your junk car, it is important to have it in mind that scrap car prices fluctuate depending on the model of the car, the condition of the car, the region it's collected in, and whether it has re-saleable parts.
Selling Your Junk Car Fast in Vancouver
When you are looking to sell your junk car fast and get payment in your bank account within 24 hours, it is very important that you make use of cash-for-junk car buyers such as our company. One big advantage of our service is that you can make up to $1000 depending on the current condition of your car. Moreover, with our service, we will come to your home with our tow truck to pick up your junk car and pay you on the spot. We don't stop there. Because we care about our environment, our team we clean the spot where we removed the car. Using the service of junk car Removal Company like ours will not only ensure that you get top dollar for your junk car, it also means absolutely no work on your part.
Call or Text: 604-779-6397
.
Joe was a pleasure to deal with.
– Brittany Peterson

Joe is very kind and was super fast! Highly recommend
– Lindsay Rienks

.
Selling your old car to junkyards can be a real hassle. You might want to avoid them. Most junkyards offer you very little money for your old vehicle. Besides, most of them will ask you to bring your car to them or charge you to tow the vehicle you are selling. You can lose a lot of money and precious time when you are dealing with junkyards. In the end, you may not receive all that much cash for your junk car. Most of these junkyards have hidden fees that they charge you. Your best ally when you want to sell a junk car fast and get paid the same day with little or no work is to make use of Vancouver Scrap Car Removal.
How To Choose a Junk Car Removal Company In Vancouver
When you want a company that can remove your old car from your garage, there are some factors that you need to consider. Some of these factors include:
Don't choose a company that you cannot rely on. Most companies make a lot of promises but don't deliver. You need a company that makes it very easy for you to remove your junk car and get paid handsomely for it.
Not every junk car buyers in Vancouver can boast of 24 hours removal service. When searching for a Vancouver Junk car removal company, focus on working only with companies that can come to your location, remove your junk car, and clean the location where it was parked. All these have to happen within 24 hours.
Do you trust a company that you want to work with to keep their words? Work only with a company that is built on honesty and customer satisfaction.
Reputation is more valuable than gold. Don't just choose the first company that you see online. Make a research and find reputable junk car removal companies in Vancouver that you can work with. Make sure that you only work with a reputable and reliable company.
Experience is very important. Choose a company that has been doing this for years. A company with experience in removing all types of junk cars will make it very easy for you to get rid of your junk car with little or no work from you.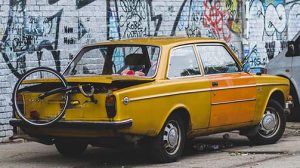 It is important that the company that you choose to work with recycles your vehicle without harming the environment. Sell only to companies that are eco-friendly. There are tons of state and federal laws about how a junk car should be removed. Before you work with any company, make sure they understand these laws and ready to abide by them.
When you are looking for the best and fast junk car removal company, you don't need to search far – Vancouver Scrap Car Removal provides the best and fastest junk car removal in Vancouver and the surrounding environment. We are known for our honest, fast, and reliable services. We can come to your location within 24 hours to remove your junk car and pay you handsomely for it. You can make an appointment with us or call us to come to your location right away. We have made it extremely convenient for our customers in Vancouver to remove the car within 24 hours. We always pay top competitive rates.
Why Wait? Call or Text Joe at Vancouver Scrap Car Removal now at 604-779-6397 to get top dollar for your junk car and have us pick it up today.