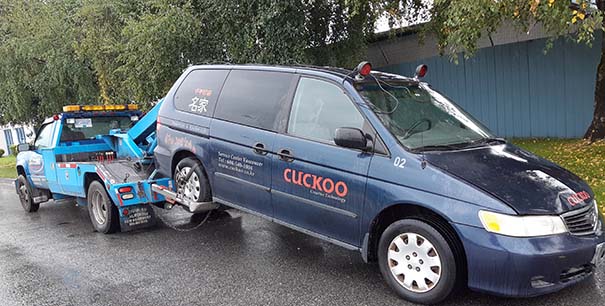 If you live on the North Shore and have an old, junk vehicle you want to get rid of, then you need to call the North Vancouver scrap car removal expert. His name is Joe, and you can call or text him at this number…
For Cash For Cars in North Vancouver
Call or Text: 604-779-6397
Joe's the man. Fast, efficient, super kind and very easy to deal with.
A jack of all trades that I look forward to dealing with in the future. Highly recommend!!!
– Devin Samaratunga
Joe has earned an impressive collection of five-star testimonials from his previous customers for many reasons…
Prompt, courteous service – Joe appreciates that your time is valuable, so he is flexible and responds to your needs. When is the best time for him to come and check out your old car, SUV or truck? Just let him know and he'll do his best to accommodate your schedule.
Professional knowledge and experience – Do you know what ICBC documents you need to obtain, and how to fill them out to make sure all the I's are dotted and the T's are crossed? Don't worry. You don't have to know these technical details, because Joe does. He is the professional with more than a dozen years of experience, so he will make sure your transaction is done correctly.

More money paid – Of course you want to come away from your scrap car removal deal with as much cash in your hand as possible. So that is one more good reason why Joe is the man you want to be dealing with. Don't believe me? Then call one of the other guys first and then talk to Joe. You'll soon become a believer when you realize it's true that Joe will pay you more cash, and faster, than any of his competition in the cash for cars Lower Mainland business.
Scrap Car Removal North Vancouver Case History
The blue 2002 Honda Odyssey that you can see at the top of this story was a commercial vehicle that had been used for deliveries and other business purposes. Joe picked it up in North Vancouver a few weeks ago. Not only had it been driven a high number of kilometres, but also its fuel pump was worn out, so repairing it would not have been a wise financial decision. It was much more cost effective for the owner to get rid of the five-door minivan and enjoy the fast payment of hundreds of dollars in cash that Joe was happy to give them in order to tow away the unwanted scrap car.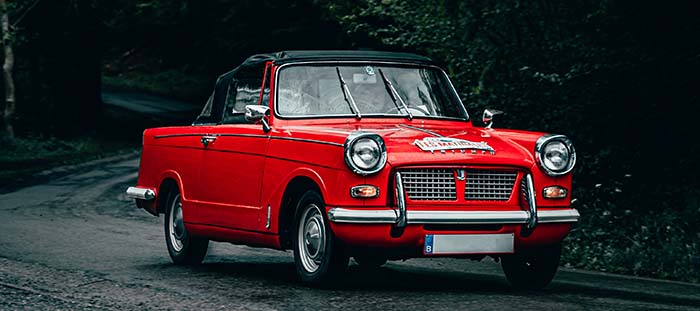 Want to see another example of the kind of work Joe and his team have been doing lately? He operates not only in North Vancouver, West Vancouver, Deep Cove and Horseshoe Bay on the North Shore, but also across the Metro Vancouver area from White Rock and Tsawwassen to Langley and Maple Ridge.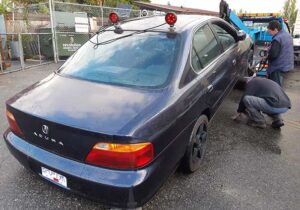 Even luxury cars can become unwanted junk vehicles, such as the blue 2003 Acura TL (as seen on the left) that Joe and his team picked up in South Surrey last month. The leather interior of the four-door sedan was still quite luxurious, but unfortunately the car's brake lines had rusted out so it was no longer safe to drive. And fixing it would have been quite expensive. So the owner made the best of a bad situation and got in touch with Joe at Vancouver Scrap Car Removal.
It did not take long for Joe to come with his tow truck, negotiate a fair cash settlement price to pay the owner, do all the required paperwork, and tow the old Acura away.
You can get fast cash for your old scrap car now. This is all you need to do…
Call or Text Joe: 604-779-6397