Some companies are advertising that they will take away an unwanted vehicle for free, but that is not anywhere near as good as getting car recycling service from people who will pay for scrap car removal Vancouver. And that is precisely what Joe has based his business upon. He will pay you to remove your scrap car or truck no matter where you may be located in the Metro Vancouver region.
What is better than Free Junk Car Removal?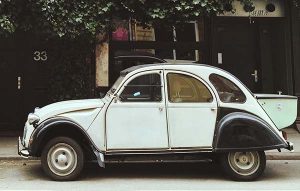 You may think, at first glance, that free scrap vehicle towing sounds like a pretty good offer. But we can do better. Much better. If you think that "free" is as good as it could possibly get, then I am sorry to tell you that you are quite mistaken. That is because Joe at Vancouver Scrap Car Removal is offering you a much better proposal. He will pay you up to as much as $1,000 to take away your junk car.
Now, to be realistic, that $1,000 figure is not the average price, but rather it's the maximum, top dollar. Most of Joe's customers receive an amount that is not quite that great. But just because their scrap truck or car is not quite at the height of value that does not mean they are less than thrilled with their payments. On the contrary. Each and every one of the last ten customers who have done business with Joe have given him the highest satisfaction rating of five out of five stars. So we must be doing something right, eh?
Call or Text: 604-779-6397
Truth be told, there are actually five good reasons why you should contact Joe before you make final arrangements to have your unwanted vehicle picked up and taken away. Here is what they are…
Fast Service – In the majority of instances, Joe can bring his shiny blue tow truck to your location the same day you call him. Sometimes it can be right away depending on his availability.
Top Money Paid – As mentioned above, Joe will give you several hundred dollars cash. And that is excellent spending money!
Happy Customers – Again, this is something we touched upon previously. Folks who Joe has served are eager to give him their excellent five-star rating of approval. And we look forward to earning the same degree of maximum approval ratings from you.
Earth Friendly Service – The environment is precious, and that is why it is the avowed pledge of Vancouver Scrap Car Removal to meet or exceed any and all environmental requirements when it comes to junk car towing in the GVRD.
Experienced Professionals – Joe is a trained expert with more than 12 years of professional automotive experience. So that means you can rest assured that he has all the training and expertise it takes to get your job done right – quickly and efficiently.
We Pay for Scrap Car Removal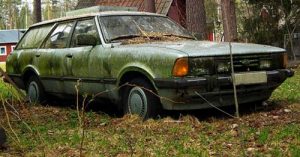 So why would you delay? There is no reason why you should put off this decision you have been thinking about.
Nobody will give you a better price. Of course you can ask around, and we even encourage you to do that. Because we are confident that the price Joe will pay you for your scrap car removal is the very best you will receive.
Nobody will provide a more positive experience. If you do a bit of research and investigate the ratings that Joe at Vancouver Scrap Car Removal has received from the consumers he has served, you will understand why his approval measure is just about as good as it possibly gets. It all boils down to this one thing…
Joe is a pretty good guy, who is fair and pleasant to do business with. He often makes folks smile. I guess you could say that he's a "people person."
But when all is said and done, there is only one thing that matters to you. And that is the way you,  yourself will feel after Joe solves your unwanted vehicle problem.
We can talk about the experiences that other women and men in and around Metro Vancouver have had when they contacted Joe and asked them about taking away their scrap cars and getting paid a fair bonus to do so. But these stories are still but second person anecdotes. The actual proof of the pudding, as the old saying goes, is in the eating. And that is why, when it comes to the bottom line, at the end of the day the only way you will truly understand – or "grok" as the old-timers might call it – is to experience it for yourself.
Please pick up your phone now and call Joe or send him a text message:
Call or Text: 604-779-6397
After an online search I found Joe's Scrap Car Removal, called him and within an hour he was at my doorstep ready to remove the old VW Golf (the green machine). He gave me cash for my car and it was a very smooth process. Joe has a great personality and I will definitely recommend him!
– Andrew Murphy