The province of British Columbia has strict laws regarding the proper disposal of materials relating to motor vehicles including but not limited to:
Antifreeze products
Gasoline and diesel fuels
Lead-acid battery products
Lubricating oil products
Oil filters
Electronic and electrical products, and
Tires
It is the policy of Joe's Scrap Car Removal to meet or exceed all provincial and federal regulations regarding environmental protection and the safe and sustainable re-use, recycling and disposal of all materials related to the removal of unwanted motor vehicles.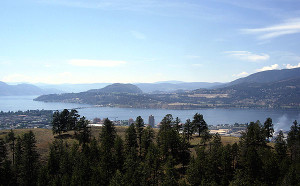 B.C. is world famous for our spectacular scenery, clean water and fresh air. We pledge to protect the environment of our beautiful province and to do out part in supporting the health and safety of our citizens, their children, and future generations.
For complete details on the British Columbia Environmental Management Act Recycling Regulations, please visit http://www.bclaws.ca/Recon/document/ID/freeside/449_2004
If you would like more information about scrap vehicle recycling or junk car removal, please consider Vancouver Scrap Car Removal for towing away your unwanted vehicle and paying you top cash for buying your scrap car after you call or text 604-779-6397.