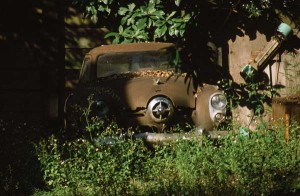 With regards to a frequently asked question about whether we recycle cars for cash in Pitt Meadows, the answer is definitely yes we do. But that is only one small part of the story. Joe's Scrap Car Recycling service will come to you wherever you are located in the Metro Vancouver area. We will pay you cash for your unwanted vehicle, tow it away and have it recycled in a way that will meet or exceed all the environmental requirements in British Columbia and Canada.
The other part of the story is about attitude. We believe in customer service. That is why our customers talk about how friendly we are. Maybe it is because some of our competitors in the local scrap car removal business are not such nice folks to do business with, but we can't really comment about that. What we do know is that we see a lot of happy, contented faces when we solve people's unwanted vehicle problems and pay them top dollar when we do so.
And speaking of attitude, the other thing we wanted to do today is show you an awesome video we saw on Facebook recently, so we went on YouTube and picked it up to share with you on this blog.
What it shows is a car that was illegally parked, and what happened to the driver who was so thoughtless as to leave his car in a disabled zone even though he was a perfectly able bodied man. The video, embedded below, shows how his vehicle was totally covered in Post-it notes to look like a disabled parking zone sign. Here is that video.
We hope that watching the above scene from Brazil will be a reminder for you that even if you are only going to be back in a very short time, it is never all right to leave your vehicle parked in a disabled zone unless you are entitled to do so legally and you have the proper tag displayed on your front mirror to prove it.
Well, thank you for checking out this blog post today. We hope you got a smile out of watching the video. And, whether you are looking for a towing service that will recycle cars for cash in Pitt Meadows or anywhere else in the B.C. Lower Mainland, we hope you will think of Joe's Scrap Car Recycling and will give us a call or send us a text to this number: 604-779-6397.
Have a great day!
Joe