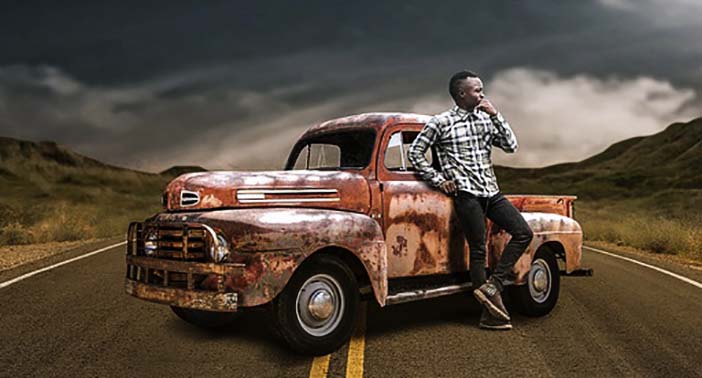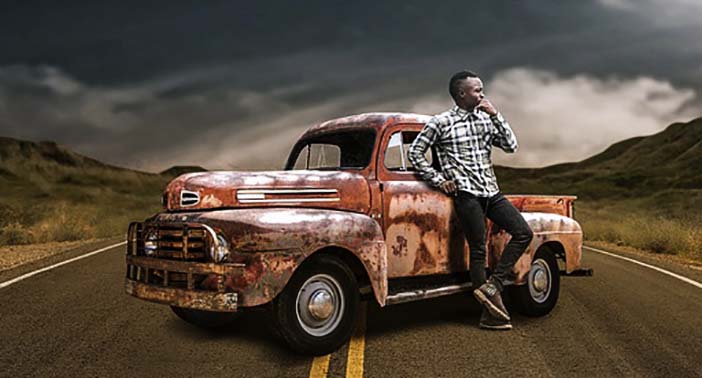 Want fast cash for your scrap car?
Here's the good news you've been looking for…
Joe at "Vancouver Scrap Car Removal" is the guy who can help you out!
Scrap My Car For Cash – How It Works
1. Trained Professional – Joe is a trained professional with more than 14 years of experience with cars. So you can let him know what's wrong with your car and why you think it's ready for scrap. If you'd be money ahead to get it fixed, Joe will tell you. He's that kind of straight-up guy (see #4 below). That's just one of four good reasons why you should call or text Joe at 604-779-6397.

2. Top Dollar Paid – You know how some scrap vehicle buyers advertise "free car towing?" Well, that's pretty much of a scam. Because if all they do is free towing and they don't pay you for your vehicle, then you likely could have made a better deal with Joe. Just check out what his customers said about how much more money he paid them than the other guys offered, and you'll understand.

3. Service at Your Convenience – You're a busy person, and Joe understands that. So he makes a special point of being as flexible as possible to meet you and take away your unwanted car or truck at the day and time that best fits into your schedule. Just let him know about your timetable when you talk to him or exchange email messages and he will do his best to adjust to your circumstances.
4. Proven Track Record – When it comes to tooting their own horn, Joe and the guys at Vancouver Scrap Car Removal don't really need to brag about the kind of service they are providing for residents of the Lower Mainland. That's because their customers do most of the talking. Here is just a small example of what other folks are saying…
My partner and I ran into some car troubles late on a Saturday afternoon. After ringing around, only Joe was able to come and assist us that day with a tow. Joe was able to attend quickly. Very good pricing also. Highly recommended.
-Madeline Eaton
After an online search I found Joe's Scrap Car Removal, called him and within an hour he was at my doorstep ready to remove the old VW Golf (the green machine). He gave me cash for my car and it was a very smooth process. Joe has a great personality and I will definitely recommend him!
– Andrew Murphy
Had to sell my car. Got a fair price and it was quick and easy.
– Philip German
Your "Scrap My Car Now" Action Plan
When you are finally ready to get rid of your old, junk car, here is the action plan you need to follow…
Key – Make sure you have the key to the vehicle, so you can unlock it and maybe see if it will start and whether the engine will still run.

Clean Out Your Belongings – You certainly don't need to vacuum the floor mats, but it is a good idea to check for any important stuff that might still be lurking in any nooks, crannies or oddments bins. Is there still a pair of gloves in the glove box? Check for an ice scraper in the trunk. Any spare loose change under the seats? You never can tell.
Registration and or Insurance Papers – The official transaction that will be taking place is that Joe's company is going to be purchasing your vehicle. In order to keep everything legal that means the ownership transfer will have to be official. Don't worry, you don't need to go out and get or download any official documents – Joe looks after that part. But what he will need is the paperwork that proves you own the vehicle. In 99% of the cases, this will be your ICBC  document that is probably in the glove box. If you don't have, or can't find your proof of ownership, please tell that to Joe during your first conversation.
Call Joe for a quote – To put it bluntly, Joe does not check his email as often as he probably should, so the fastest and best way to contact him is on the phone. If you call or text 604-779-6397, and let him know what kind of car you are wanting to get rid of and where you are located, that is the best way to make contact.

Call Joe's competitors (optional) – If you want to be certain that you are getting top dollar for your "scrap my car for cash" deal then make a few more calls. Search online for other junk car buyers in Vancouver and around the Lower Mainland, contact them and ask them how much cash they will pay you for your scrap vehicle. The most likely scenario is that you will be very disappointed with their quotes, and then you will probably wish you had just stayed with Joe and his "Vancouver Scrap Car Removal" team in the first place.

Call Joe and book a day and time – Pick up your phone and send a text message or make a call to Joe at

604-779-6397

.

Decide on the most convenient time for Joe to come to where your vehicle is located, check it out, and then pay you as much cash as possible to tow it away.
Enjoy spending hundreds of dollars – That is the final step of this action plan. Decide what you are going to do with all the money you just received.
One more thing – Actually, there is one further optional step in the process, and that is for you to add your testimonial to the growing number of folks who gave Joe a 5-star rating.
Call Joe Now ==>
604-779-6397