We Pay Best Cash For Scrap Cars
Vancouver Scrap Car Removal Will Beat Any Competitor
We will pay you more money for your scrap car than anyone else in Metro Vancouver!
Call or Text Now: 604-779-6397
Are you wanting to sell your junk car for good money, or if you are looking for free scrap car removal in Burnaby or anywhere in the greater Vancouver area, then here is good news for you…
Joe at Vancouver Scrap Car Removal will pay you top cash for your junk car. How much? Well, you can collect up to $1000 in cash for your scrap car today. Ours is a reputable scrap car towing company that will pay you the most money for your junk car. So why not call Vancouver's best scrap car recycling company right now and be glad you got the most cash for your junk vehicle.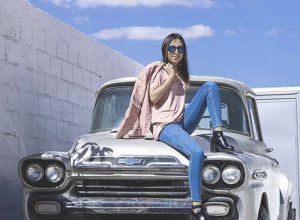 We are the professional scrap car buyer that folks in Burnaby, Coquitlam, Richmond, and all around the GVRD have come to trust, because we pay the most money when we buy junk vehicles for cash. Whether they are scrap vans, scrap trucks, or any old junk vehicle that owners might need to get rid of. Scrap Car Removal Vancouver offers dependable junk car pickup from West and North Vancouver to Delta, South Surrey and White Rock, as well as out through the Fraser Valley to Langley and Aldergrove.
That's why, if you are asking around with questions like, "which scrap car removal company pays the best cash for cars in Burnaby?" or "where can I sell my junk car in Vancouver for the most cash" you are frequently going to hear the answer as "Joe at Vancouver Scrap Car Removal."
Call or Text Joe now to get a junk car removal cash quote with no obligation: 604-779-6397
Best Cash For Junk Cars?
Get Up To $1,000 For Your Scrap Car!
Do you want the peace of mind that comes from dealing with a scrap car buyer who guarantees to give you the most cash for your junk cars in Burnaby and all across the Greater Vancouver area? Then you would be well advised to call Joe at Vancouver Scrap Car Removal to get a fast and easy junk car removal quote today with no cost or obligation.
Our prices for junk cars are up as high as $1,000 and that includes scrap car pickup and removal not just in Burnaby and Vancouver but across the entire Metro GVRD Region.
Do you have more than one junk vehicle that you need to have removed? Ask us how we can give you an even better deal for multiple scrap cars.  Joe and his Vancouver Scrap Car Removal team pay the most cash for van recycling, truck recycling and large vehicle removals in Metro Vancouver and throughout the B.C. Lower Mainland.
Environmentally Friendly Cash For Cars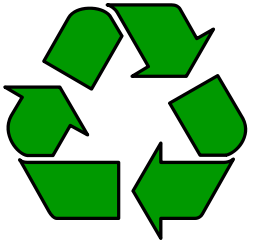 You may not know this (because most Canadians don't) but it can be an environmental hazard to leave old scrap cars and trucks sitting on the land or on a road surface that is uphill from a drainage inlet. This is because a number of toxic chemicals and harmful materials can drip and wash out of rusting vehicles and seep into the earth and municipal water systems, causing pollution to the land, streams, lakes and inlets. For this reason, it is the policy of Vancouver Scrap Car Removal to keep in place and maintain a scrap vehicle recycling program that is environmentally sound and eco-friendly, meeting or exceeding all municipal, provincial and federal environmental regulations. So when you call Joe and his team to pay you cash for scrap cars, you are doing more than helping yourself to extra spending money. You are also helping to protect the Canadian environment.
Call or Text Now: 604-779-6397