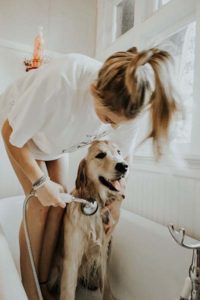 The signs are everywhere. Green shoots of crocus and daffodils are stretching up into the sunshine. Buds are popping out on rose bushes. And I just saw a guy driving up North Road in Coquitlam in a red Camaro convertible with the top down. You know what that means…
It's finally spring cleaning time!
Folks in other parts of Canada may hate me for saying this. We have friends in Calgary who just got another huge dump of snow. And did you see the picture on Global's 6 o'clock news last night sent in by the woman in Fort Saint John who can't even get out of her front door because the snow is piled up so high?
But, after putting up with a very wet and cold winter, it's finally time for us in Metro Vancouver to roll up our sleeves and get to work cleaning. And not just the dog and inside the home. Take a look outside. Do you see an unsightly old car, truck or SUV that's making your place look shabby? Here's what to do…
Call or Text: 604-779-6397
That's your first step for getting dependable junk car removal service. Not only will we haul away your unsightly scrap vehicle, we'll even give you cash for your clunker! I think you will agree that is even better than free junk vehicle towing.
And after we solve your unwanted car problem, you can take a picture of your spruced up home and post it on Facebook so your friends back east can all be jealous.
And in case you're wondering about the photo of the dog being washed, we are publishing it with the kind permission of the artist, Autri Taheri on Unsplash