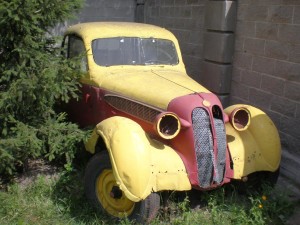 Do you have a junk car in your yard, driveway or on the street? We will not only tow it away for you, but we will also pay you cash. Junk vans and trucks also.
Getting paid to have us remove your unwanted vehicle is even better than free towing, isn't it?
More than just Surrey Auto Recycling
It doesn't matter where you are located in the Lower Mainland. It could be Abbotsford, Vancouver, Langley, Maple Ridge, Mission, Richmond, White Rock, Delta, Tsawwassen, North Delta, Burnaby, Surrey, Pitt Meadows or North Vancouver. Just give us a quick phone call or send a text: 604-779-6397. Our junk car removal service will give you free towing for your auto, motorhome, RV or trailer free of charge.
The happy customers who have been satisfied with our service tell us that they like how friendly and professional our people are. Not only is it nice to get paid the maximum value for towing away your unwanted vehicle, but also it really feels good to be treated with respect. Knowing you are dealing with a local company that has been around for a long time and has a proven track record is also a good thing.
If you want prompt, fast, same day junk car towing service, we can often arrange to meet the pick-up time and date that best suits your schedule.
Donate your old car to charity
Lately we have been seeing a lot of commercials on the television announcing various services that will do unwanted vehicle pickups and recycling in order to support local charity organizations. The one we have been seeing most commonly in recent days is the Kidney Cars commercial on behalf of the charity car donation program of the National Kidney Foundation.
There are also several other very popular charitable organizations whose funding drives can be assisted through the donation of unwanted junk vehicles. The Children's Heart Network, CKNW Orphan's Fund, Union Gospel Mission Vancouver Help Yourself and the BCSPCA (society for the prevention of cruelty to animals) are among those local charity groups that would be very appreciative of a car donation to support the good work they do. People who donate their scrap cars can get a tax receipt that can lower their income taxes.
In most cases, there can be a difference between the market value that is currently applied to a junk vehicle and the monetary value of the various parts and scrap metal that can be recovered from it and then re-used or recycled.
That is why it really does not make much of a difference what the condition of your old car might be. We will be happy to tow it away for you and pay you a fair price in exchange for getting rid of that rusty old eyesore.
Why risk the possible environmental damage if your unwanted auto, truck or recreational vehicle should start to drip grease or leak oil into the soil of your back yard? Instead, please pick up your phone and give us a call or text as soon as possible.
The number again is 604-779-6397 for Scrap Vehicle Recycling anywhere in Metro Vancouver. Do it now and get cash for your car right away.