Joe's Scrap Car Removal Service is pleased to announce that we are now serving Metro Vancouver with extended opening hours.
Hours of Operation
8:30 am – 10:30 pm
7 Days, Monday – Sunday
Call or Text: 604-779-6397
Now you can contact us any time between 8:30 am and 10:30 pm Monday through Sunday, seven days a week. Call or text: 604-779-6397 and we will set up a convenient time for us to come to you and take away your unwanted vehicle. And pay you a fair price.
We understand that most people work during the day, and some people work during shift hours. And not everybody is on the job simply from nine to five Monday through Friday. That is why we decided to make our junk auto towing service more convenient and available for everybody, no matter when you are working or when you have free time off.
Here are some of the things we will need to know in order to assist us in giving you the best junk car towing service in the entire greater Vancouver area:
Make and model of vehicle (car, truck, RV, SUV, etc.)
Operating condition: Can it be driven? Does the engine start? Are all four tires inflated?
Your address and vehicle location description: Is it parked in your driveway? Inside a parking structure? Is there a security gate?
Best phone number and time to contact you: Do you have a mobile phone? Can you accept text messages?
Ownership and Insurance: Do you have the registration and insurance papers?
By knowing these details about the vehicle you want taken away, we will be better able to let you know how much we can pay you for your scrap car or truck.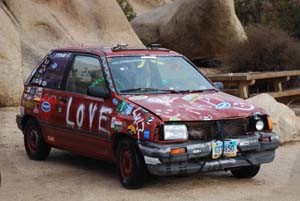 Potential customers sometimes wonder what areas we will travel to in order to take away the motor vehicles they no longer want to keep. Our service range includes the North Shore, Richmond, as far south as White Rock, and as far East out in the Fraser Valley as Mission and Abbotsford. Obviously this includes Burnaby, New Westminster, the Tri-Cities area of Coquitlam, Port Moody and Port Coquitlam as well as Maple Ridge.
It is our desire to serve our customers in the most professional, courteous and convenient manner possible. That is why we are now offering extended hours of operation.
If you would like to express any opinions or concerns, we invite you to contact us using the email forms provided. Or simply phone or text 604-779-6397. We will appreciate hearing from you with your feedback.
Thanks very much for your visit today.
Yours truly,
Joe at Scrap Car Removal Service Greater Vancouver