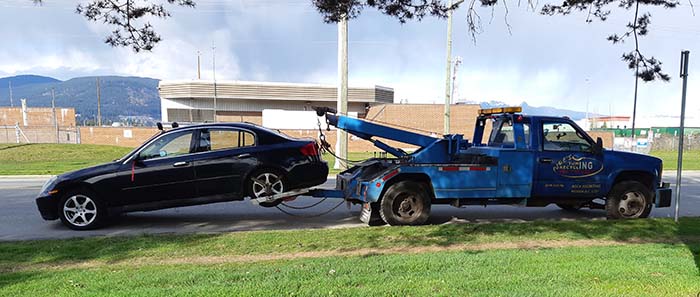 If you're looking to get cash for scrap car information near you in or around Vancouver, then you're in luck. You've found the top scrap cars for cash website, so pay close attention…
Here is how you can get the most cash for your scrap car. It's easy. Just do this…
Call or text 604-779-6397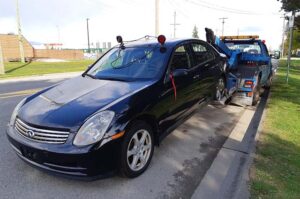 That's what the owner of the midsize sedan pictured above did. They were located in Coquitlam, and their 2005 Infiniti G35X had problems with its wheels. Some of the bearings were seized, so – unlike the bus in the children's song – the wheels on the Infiniti would not go round and round.
And fixing the problem would have meant a huge repair bill to pay. So instead of paying a ton of money to get their old car fixed, they got paid hundreds of dollars by Joe to tow their car away for scrap.
If you're in a similar situation and wondering how the whole scrap cars for cash system works, here's a quick summary.
First, get on the phone and contact Joe via text or voice. You'll soon discover why Joe has so many friends in the scrap car removal area. It's because he's a nice guy to do business with.
Let him know some basic details about the old vehicle you want to have removed – the year, make, model, and general condition, including what's wrong with it and why you want to get cash for it.
What's your location? Is the car parked on the street, in a underground parking area, or in your driveway?
As long as you have the paperwork from ICBC to prove you're the legal owner of the vehicle, that's pretty much all you need to be concerned with. Joe will take away all your other worries.
And he'll also pay you more cash and faster than any of his competition might offer.
So what are you waiting for?
Call or text Joe now at 604-779-6397
Scrap Cars For Cash Details
Don't become overly concerned about whether or not your old automobile, SUV, or truck is filling up all of the useful room in your garage or driveway. We offer you instant cash money for vehicles of any kind of make as well as any design in any type of condition, as well as on your terms. It is fairly just the fastest and most convenient way to turn your old, busted, trashed, non-running, or even simply junk automobile right into fresh dollars.
When it concerns the scrap cars and truck elimination business in and around Vancouver, no one supplies less complicated as well as more comprehensive services much better than Joe. All you have to do is get your phone and also give us a call or text at 604-779-6397. Joe and also his team of specialists will certainly involve your area for a fast lorry evaluation and also purchase the car right away. As soon as the offer is made, you get the money and also we tow the vehicle away. The entire jobs hardly needs you to lift a finger. There is no intermediary entailed; the amount of money payment you obtain is the actual rate of the vehicle with 0% cut to anyone else.
That's why Joe and Vancouver Scrap Car Removal have so many five-star ratings from happy, satisfied "cash for scrap car" customers.