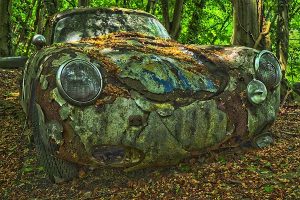 This is an important message for anyone in North Vancouver looking for information on cash for junk cars. Vancouver Scrap Car Removal loves to help folks on the North Shore.
The challenge is, because our head office is in Port Coquitlam, some people have the mistaken impression that we specialize in serving the Tri-Cities area, including Coquitlam, Port Moody, Maple Ridge and the Surrey region, but not North Vancouver and West Van. However, that could not be farther from the truth.
In reality, we are delighted to take our tow-truck across to the North Shore and do our junk vehicle recycling all the way from Horseshoe Bay to Deep Cove, including Dollarton, Lynn Valley North Van City, Park Royal, Hollyburn, Dundarave, Eagle Harbour and the British Properties. If you are located in any of those areas, all you have to do is this…
Call or Text: 604-779-6397
Why should you contact Joe to be your junk car towing service provider? Actually, there are several good reasons for not simply choosing randomly for a scrap vehicle removal service on the North Shore. Here are some common mistakes that consumers often make, as well as tips on how you can avoid them…
Error #1: Picking a company that is not well known within the community is a commonly made mistake. Instead, it is a good idea to check into how long a business has been in operation, as well as the sort of a reputation they have built up. If you search online for Scrap Car Removal Coquitlam and find Joe's company located at 2050 Kingsway, you will see he has earned a long record of positive, five-star testimonials and recommendations.
Here are just a couple of examples:
Had to sell my car. Got a fair price and it was quick and easy.
– Philip GermanJoe was a pleasure to deal with.
– Brittany Petersen
Error #2  Not communicating directly with the junk vehicle towing representative before agreeing to deal with him. When asked about recent conversations he had with some of his customers, Joe revealed that they often tell him they had an unpleasant experience on the phone with his competition. He has had people tell him that when they phoned and spoke to other scrap car removal company owners or representatives, the experience was quite negative, including examples of rudeness and even name-calling on the telephone. That is perhaps one of the reasons why people enjoy doing business with Joe. He has shown time and time again that he is a pleasant man who is likeable to speak with and to meet in person.

Get Cash For My Junk Car
Error #3 is all about money. Believe it or not, there are consumers who are so eager to get their unwanted car, SUV or truck towed off their property that they accept a lower payment offer than they could have received from Joe at Vancouver Scrap Car Removal Service. But if you take the time to read through his online testimonials, you will see that several of the folks who have done business with Joe commented that he paid them a better amount than his competition had been willing to pay.
More Money for Your Vehicle
If you are looking to get as much money as possible for your scrap automobile, then we invite you to shop around. Call one or two of the other junk car removal companies in the Vancouver area, and then call Joe at 604-779-6397. Not only will he and his Scrap Car Removal team match or beat those offer offers when it comes to how much more he will pay you to take away your vehicle, but the odds are good you will also realize how much nicer a person Joe is for you to do business with.
Call or Text: 604-779-6397
The picture down below (with the blue tow truck) was not taken in North Vancouver. It's actually one of the latest jobs Joe did, and he didn't even have to go to the owner's home to do the pick up. Here is what happened…
The driver was on the Mary Hill Bypass in Coquitlam when his 1998 Honda Accord simply gave up the ghost and died. Realizing it would not be worth the trouble and expense to have the car towed to a repair shop, the owner instead did the smart thing and called Joe to buy it. So that's what he did. He responded immediately and came to the scene of the breakdown. Joe paid the driver cash for his car on the spot and towed away the old busted Honda to be safely recycled.

Now you know what to do if your old car should ever break down in North Vancouver, West Van, or anywhere on the North Shore or across the Metro GVRD area – call or text Joe at 604-779-6397. He will solve your problem and pay you top dollar to do so.