Scrap Car Removal Details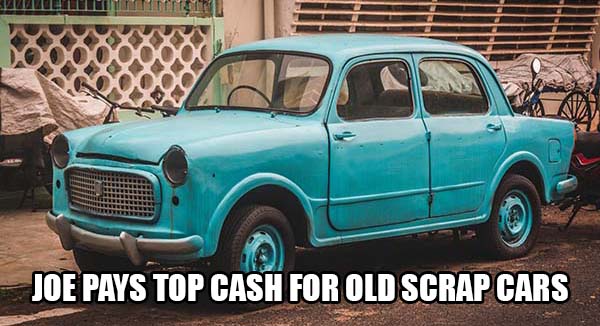 Joe at Vancouver Scrap Car Removal is a trained, professional auto mechanic who makes old junk car removal in the Vancouver region fast and easy. And you get paid cash! Here's how it works…
When you contact us, we will need to know some details about the vehicle you want us to remove and recycle, such as the make, model, year and condition.
Does your car or truck still run? What is the condition of the tires? Are any of them flat or missing? What is your location?
And – very importantly – we will need to see your B.C. Government issued registration papers (ICBC), to prove that you are the legal owner of the vehicle.
You do not need to go out and get any other paperwork. Joe will handle all of that for you.
We serve the full Metro Vancouver area, but we will need to know if you are in a house or apartment, and whether your vehicle is located in a back yard, front driveway, a locked underground parking garage or somewhere else.

The money you are paid will be based on the above factors.
If you want fast, professional auto removal service, and a generous cash payment, then pick up your phone and give us a call or send a text…
604-779-6397

Our old car died and had no idea how or where to scrap the vehicle. I looked online and found Joe's auto service. I called Joe Friday evening and arranged to have the vehicle picked up at 9 am on Saturday. Joe arrived on time and helped us with the paperwork. Within 30 minutes the vehicle was strapped on his tow truck and he was on his way. Joe is very friendly, polite and professional. I would highly recommend Joe's services to anyone. Thanks for a professional job, much appreciated.
– Steven Gardener

After an online search I found Joe's Scrap Car Removal, called him and within an hour he was at my doorstep ready to remove the old VW Golf (the green machine). He gave me cash for my car and it was a very smooth process. Joe has a great personality and I will definitely recommend him!
– Andrew Murphy


Joe's the man. Fast, efficient, super kind and very easy to deal with. A jack of all trades that I look forward to dealing with in the future. Highly recommend!!!
– Devin Samaratunga
One Call Solves Your Vehicle Disposal Problem
Joe's Scrap Car Removal
#5 – 2050 Kingsway Ave
Port Coquitlam BC  V3C 6E2
Call or Text: 604-779-6397
Joe@VancouverScrapCarRemoval.net