SPECIAL OFFER
COVID-19 VIRUS UPDATE: WE ARE OPEN FOR BUSINESS AS USUAL
WE WILL PAY UP TO $1,000 FOR YOUR OLD CAR
Looking for dependable junk car removal service in Greater Vancouver?
Vancouver Scrap Car Removal
Call or Text: 604-779-6397
We Pay You Fast Cash


Here are just a few of our 5-star reviews…
Great service! Located in Port Coquitlam these guys give great value for scrap cars. Quick to respond and even faster at collecting your car. Most places usually take a day but these guys only took an hour! Would highly recommend!
– Jon
Great guy, Great service my car broke down he was there quick to pick it up and gave me a cash right there. Even set me up with a new car. Excellence service definitely do business again
– Kylor ThompsonJoe's the man. Fast, efficient, super kind and very easy to deal with. A jack of all trades that I look forward to dealing with in the future. Highly recommend!!!
– Devin Samaratunga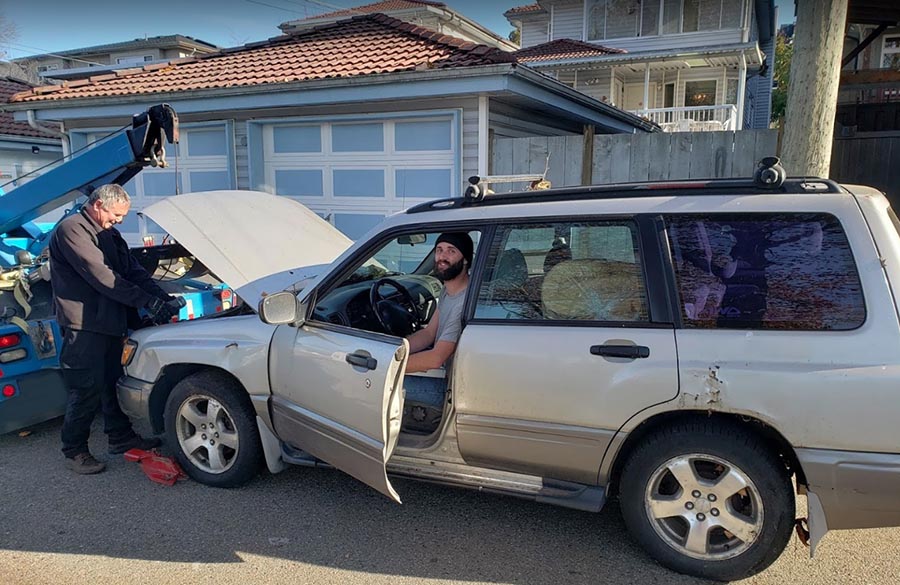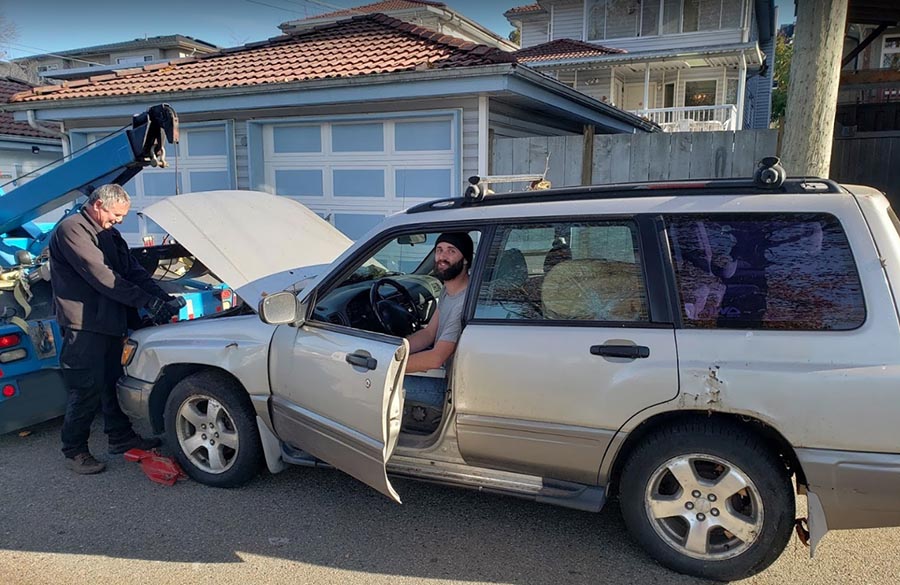 What makes Joe's cash for cars deals better?
Top money paid for auto recycling

Fast, same-day vehicle pick-up and disposal

Professional: more than 12-years experience
We pay top dollar for your old vehicle, whether it's a car, SUV, van, minivan or truck. Call us for a quote at 604-779-6397 then compare our price with the competition. We carefully take into account each component of your intact motor vehicle, whether or not it even runs, and then pay you cash. Fast!
That's good service, value and dependability!
Environmental Responsibility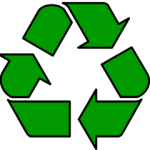 Vancouver Scrap Car Removal shares your concern for the environment. We believe in the importance of a clean and green policy when it comes to the disposal of unwanted automobiles. And not all places that buy junk cars are so sustainably responsible. When we recycle your vehicle, you can rest assured that it will be done with Mother Earth in mind.
Scrap Car Pick Up in all areas of Vancouver and Suburbs

When you need to have an old car taken away, you don't want to have to wait around while an unsightly scrapcar sits on your property. That's why Joe's Scrap Car Removal strives to provide you with the same day service you desire, wherever you are located in the Lower Mainland of British Columbia. No matter whether you're in Vancouver, Burnaby, New Westminster, the Tri Cities, Coquitlam, Port Moody, Port Coquitlam, Surrey, Delta, Tsawwassen, Richmond, North Vancouver or West Vancouver, you can rest assured that our goal is to pick up and remove your unwanted vehicle at your convenience.
Sell Car For Scrap With Just One Phone Call

Scrap Car Removal Metro Vancouver
Port Coquitlam BC
604-779-6397
Joe@VancouverScrapCarRemoval.net
Joe responded immediately and arrived within a couple of hours, as promised. It was a pleasure to talk with him and the service was excellent. Thanks Joe, and God bless!
– Bryan MacMaster
Very fast and friendly. The process was very easy, and the guy was very awesome 🙂 would totally recommend to friends and family.
– Jolyne CujohService was quick, friendly, and hassle free. I would highly recommend Joe's services!
– Brooke Lingappa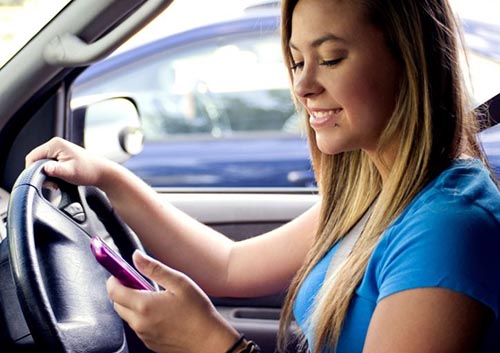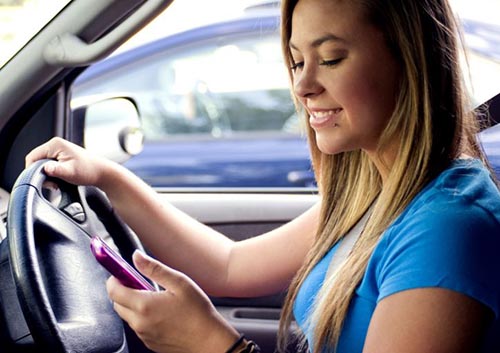 Here are some of the things that we do:
Buy Old Cars
Cash for Truck Van Car
Clean up Junk Cars
Mini-Van Removal
Money for Selling my Car
Old Truck Disposal
Pay Cash for Junk Car
Remove Junk Car
Scrap SUVs
Scrap Truck
Steel Recycling
Tow Away Junk Car
Tow Away Waste Autos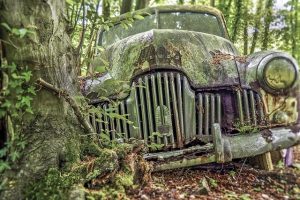 For information about Vancouver Recycling that is unrelated to cars and other motor vehicles, please visit the web page for City of Vancouver Recycling.
Thank you for checking us out!
---
For those people seeking further information about how disposing of an unwanted motor vehicle may be beneficial to themselves as well as to the environment, we offer the following information.
Recycling in Canada
Auto Recycling Has Multiple Benefits for People
by Jock Thompson
Recycling is a way of life for many these days; nearly any material can be recycled or reused in one way or another. Old automobiles are certainly no exception to this rule, and recycling them provides a number of benefits to the environment and the wallet. The car dismantlers are there who help the people in this issue.
Nearly every automobile manufactured today anywhere in the world has a frame that is constructed of steel. If that steel were recycled, imagine the amount of iron ore that could be saved for future endeavors. Also, since coal is required to refine iron ore into steel, every ton of steel that is recycled from old automobiles saves nearly a half ton of coal. Aside from this, the limestone that must be destroyed to mine that coal is also spared; this protects precious resources and saves time, energy and ultimately money. Recycling the fluids and materials found in old automobiles also drastically reduces the amount of waste in landfills and prevents dangerous chemicals from seeping into groundwater.
The advantage that a car owner has with car wreckers and car dismantlers is that they pay the complete amount for the metal devoid of the condition that your car is in. the owner gets paid the full scrap value. Apart from the payment aspect another good aspect with scrapping is the fact that it is another effort towards recycling which is of utmost importance in today's time of dwindling natural resources. Further, finding good car breakers or scrap dealers is a very important task. Many times these scrap dealers and car breakers charge for lifting the car from the owner's house. This can be annoying. However there are companies who pick up cars at their expense and pay clients the right amount for the scrap. There are car wreckers in Newcastle offer free vehicle collections for all End of Life Vehicles (ELV's) from a high majority of areas across the nation.
When a car is taken to breakers yard, it has many car parts in immaculate condition. Expert automobile technicians dismantle all those good parts, clean them from possible dirt, check for quality, and performance and keep them for sale. With the internet to help, the customers can search for the part they need, giving them the car and part details on their website. Within few minutes they can grab the part and save money in the process.
Car dismantlers may turn out to be your best friend if you love and own a vintage car. The customers can find many vintage car parts with car breakers. They might be little costlier than the regular car parts, however the cost is literally immaterial if they are getting the right part in the nick of time. Another advantage they offer is about the know-how. There are several parts used by various car manufacturers and are inter-compatible. Car dismantlers can suggest some alternative parts for the car, as they are experts. This can save hours of search and tons of telephone calls and visits to car parts dealers.
About the Author
Jock Thompson is a dealer of Car Parts in Newcastle.He has an in depth knowledge and has written many articles on this topic.
Scrap Car Removal – How to Proceed with It
by Howard Kavin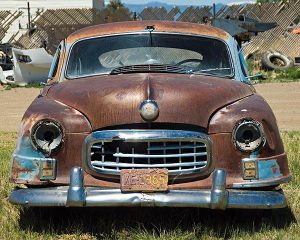 There are several things to keep in mind when dealing with the matter of scrap car removal. Firstly, you need to get the best lucrative deal in removal of old vehicle and for this you need to look for the best companies in UK that will offer a fair deal. Before you proceed with your deal you need to follow a step by step approach as a seller. You can get the services in the most systematic manner with the help of these steps. Before going for any scrap removal company first you must understand what you want to execute as there are many companies who are providing scrap car removal services in the UK market.
You can get three basic options as per the experts of the scrap car removal experienced in this field for many years. You can sell your old vehicles to charitable organizations as there are many charitable organizations in UK who take in old vehicles. You can get substantial benefits from the charitable organization as they offer tax benefits when you are dealing with them. This is actually a great advantage for most of the car owners in dealing with the charitable organizations.
One disadvantage that you will face when you deal with the charitable organization is compared to the market rate you will get a much lower price for your old vehicles from them or they may ask you to give it free. It is the scrap car removal company in the market that offers higher rates for the old vehicle you sell them.
Other companies in the UK provide scrap car removal services and can help you in your pursuit, if you do not want to deal with charitable organizations. You must also keep in mind to calculate the time period of the service offered by the company as you are dealing directly with the company. You should choose the company that provides junk car removal services to the people in the rural areas of the UK, as they provide the services on the same day. To dispose of your old vehicle you cannot wait for weeks so you always need a company that will complete this as soon as possible.
It might take two to four days to complete the services if you choose the scrap car removal companies that are not located in the urban metropolis areas. You can even fix up appointments with the scrap removal companies in advance. You can do an online search before you make any decision regarding the scrap removal company. You can check out the testimonials available on this website.
About the Author
You can also get help from the website www.metrosalvage.co.uk. That will help you a lot in deciding if the scrap car removal company is right.