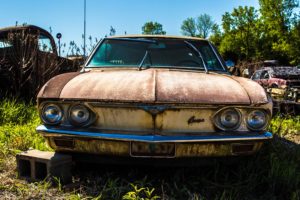 The professionals at Vancouver scrap car removal specialize in fast, friendly auto recycling in the GVRD. For consumers who are looking to receive the highest cash paid., it is recommended that they make contact now to solve their unwanted vehicle problem.
Recently they paid cash to the owners of a gray 1999 Ford F-150 pickup truck in Maple Ridge to recycle it. Their policy is to give on the spot payment for cars, trucks, vans and any scrap vehicles that are no longer wanted.
A gentleman named Joe is the owner of Vancouver Scrap Car removal, and when he offers you their free junk car removal service for the Lower Mainland of BC, he is glad to assist you to retire your ride. If cash for cars sounds appealing and the answer for you in getting rid of your junk vehicle, then please get in touch with one of their scrap car buyers at 604-779-6397 to see how much cash they can give you as part of their auto recycling service. Getting paid top money for having your junk car removed is even better than simply receiving free scrap vehicle towing.
Fast and friendly service is more than a promise when you call or text and ask for a quote. They will need to know such details as the year, make and model of the vehicle as well as what is wrong with it that is motivating you no longer to want to keep it anymore. For example, are there any missing parts, and if one or more of the tires are flat or missing.
Vancouver Junk Car Removal Made Easy
Nobody wants the process to be a disagreeable hassle, and that is the reason why Vancouver Scrap Car Removal believes that for them job one is to make it as painless and easy as possible for you to have your old vehicle removed. That is what Joe's team does the best, making it as safe and environmentally responsible as possible while making sure you earn the best cash deal as a part of the agreement.
In many cases you can enjoy same day scrap car towing service in less than 24-hours. Of course, if Joe and his team are already serving other customers, then folks to have made prior arrangements are entitled to receive priority treatment. Simply call or text: 604-779-6397 in order to start the process.
What happens next? Well, their tow truck will need to know your precise location so they can come to your scrap car and remove it for free as well as paying you cash on the spot for an amount what will make you happy.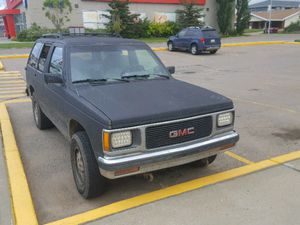 Some of the previous customers that the company has recently pleased include the owners of a blue 2001 Hyundai Accent in Burnaby that had a blown engine, a 1998 gray Nissan Altima in Richmond with automatic transmission failure, a 2002 red Toyota Echo in Surrey that had suffered front end damage and a black 1994 GMC Jimmy four-by-four in Coquitlam with problems in the front axle.
When you are talking with Joe or one of his team regarding the details about the junk car you want them to tow away, they will also need to know what kind of setting it is located in. If it is parked in your driveway, that will probably be easy to remove, but if it is inside a secure, underground parking garage that is only accessible with a remote control fob, then they will need to make arrangements to meet you in a specific location so they can gain access to the vehicle. Another problematic situation is when cars are parked on the street and somebody else's vehicles are behind and in front of yours. Understanding ahead of time where exactly your scrap automobile is located will ensure that Vancouver Scrap Car Towing will come to your address having brought the correct tow equipment to do the job efficiently the first time.
No matter what kind of damage your vehicle has suffered, you can feel confident that Joe and his professionals can tow it away for you safely, efficiently and pay you the top dollar you are wanting to receive. So, what are you waiting for? Call or text now: 604-779-6397. Like the woman says in that TV commercial, "Steve, make the call."
.