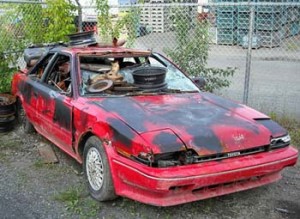 We were watching the Morning News on Global TV for BC today and were very interested to see a feature item about donating unwanted vehicles to charity.
Steve Darling, Mark Madryga and Kaitlyn Herbst were talking about how people can take advantage of a win-win situation when you have a car you don't want anymore. They even made a passing reference to the "push pull or drag" car sale events of years past.
The reason why we found it so intriguing is because Joe at Vancouver Scrap Car Removal and his team have been helping people make donations to local charities for more than ten years.
Here is the way it works…
If you want to have an old, unwanted vehicle taken away, all you have to do is give us a phone call and arrange to have it picked up and taken away. Pretty much anywhere in the Greater Vancouver region is within our service area. So if you have a junk auto to recycle in Burnaby or a scrap car for removal in Richmond, we will be happy to give you a hand.
Cash For Your Car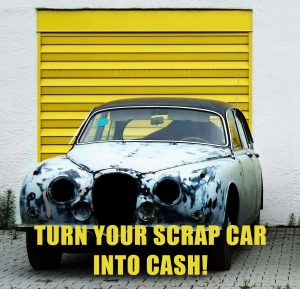 When we pay you cash for your car, you are free to donate the money to the BC Kidney Foundation, the Cancer Society, the SPCA or whatever non-profit organization you desire. You just contact the agency of your choice, give them your donation, and they will issue a tax receipt which you can then use to lower your payment with the Canada Revenue Agency on your next income tax return.
This works whether your vehicle can still be driven, or whether we have to tow it away. No matter what condition the vehicle is in, we will give you as much cash for it as we can. And if you want to use that money to help out the charity of your choice, that would be a win-win situation all the way around.
Steve, Mark and Kaitlyn, on their broadcast this morning, said that people could be guaranteed at least $300 under the Kidney Car program, but it is our experience that when folks give us a call Joe's Auto Service, the amount in many cases is closer to $500. There are lots of different variables to take into consideration. It could even be $600 or more.
Scrap Car Removal Details
To find out for sure, just pick up the phone and give us a ring or send us a text at 604-779-6397 and we will give you a ballpark estimate depending on the make, model and year of your car, truck or SUV, its mileage and running condition.
The short, entertaining video below is a public service announcement for a Giveaway, the largest charity car scrapping service in the UK. It shows several more reasons why people who have old vehicles can make good use of them through a charity donation program rather than having them clutter up the place and possibly be harmful to the environment.
Giveacar  works with scrap yards up and down the United Kingdom, and the service is able to collect any scrap vehicle, anywhere in the Britain. Donations are based upon the scrap car metal weight and you can choose from over 250 charities. It's just one more opportunity for people to make a difference. Especially with today being Earth Day, April 22nd, 2015, we think that is an excellent idea.