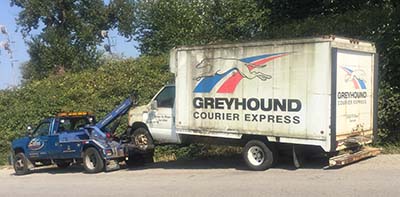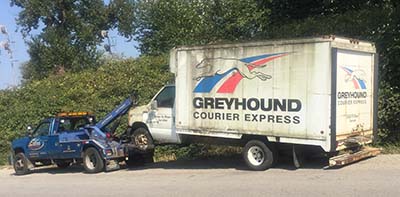 This blog post might alternatively be titled 'When Is A Car Not A Car" because one of the most recent junk car removal jobs we did in Coquitlam wasn't a car, but instead it was quite a large truck.
As you can see, it looks like a Greyhound vehicle, but when we took this 2001 Ford F-350 away, the owner wasn't a large bus company, but instead it was registered to a private individual who had purchased it from the bus company several years earlier. When it came to the end of its usefulness, he got in touch with us, and we made him a nice cash deal to remove it.
.

I contacted several companies and Joe matched the best price I was quoted. I needed the car picked up right away at my mechanics & he showed up as promised in NV in 90 minutes……….with cash in hand! Nice guy with GREAT service! Thanks Joe!
– Greig Cameron


Had to sell my car. Got a fair price and it was quick and easy.
– Philip German

.
Call or Text: 604-779-6397
Get Paid Cash Fast!

Removing Junk Cars
When your vehicle has been damaged or has deteriorated beyond the point where repairing it would make sense, it is known as a junk car. Some people also refer to it as a "salvage vehicle". When you have this type of car or truck, there is no need for keeping it around any longer. Not only is a junk car bad for the environment, it can also host a lot of pests and rodents some of which might even be dangerous.
Fortunately, you can always sell your junk for cash instead of leaving it to rot away in your driveway. As of today, there are tons of cash-for-junk-cars buyers that can gladly purchase your junk car and pay you good cash for it. In fact, most of these cash-for-junk-cars buyers can come to your home to remove your junk car and pay you for it.
Junk cars aren't conventional trash. Thus, removing them can be tricky. You cannot just remove them the same way you can remove your trash. However, the beauty of it is that when you decide to remove your junk car, you will be able to make money from it.
How To Remove a Junk Car in Coquitlam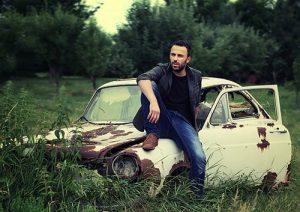 Fortunately, the process of removing a junk car from your location in Coquitlam is very easy. In fact, you can wake up today and decide to remove your junk car from your driveway and succeed in having it removed before noon. This is possible when you are working with experienced cash-for-junk-cars buyers such as Scrap Cars Removal Services. All you need to have your junk car removed is to call a reputable Coquitlam junk car removal company and arrange a time for them to come and inspect your junk car. Depending on the company or the buyer you choose, they will be able to tow it away free of charge and even pay you good money for it.
How To Get Ready To Remove Your Junk Car
Like we mentioned above, removing a junk car can be tricky. Thus, it is important that you make sure you understand how the process works before you start. Below, you will learn of what you need to do before you call junk car removal company to pick up your junk car.
Get Ownership of the Car Ready
If the car belongs to you, then this will be a very easy process for you. Make sure that all the paperwork that proves the ownership of the car is ready for inspection by the junk car removal company. They will ensure that the car belongs to you before they can do business with you.
Remove Personal Belongings
If you've owned your car for a long time, there is a good chance that most of your personal belongings have been forgotten inside the car. Before you contact a cash-for-junk-car buyer to sell your car, it is your responsibility to make sure that you take out all your personal belongings or anything else you won't like to sell before the company arrives.
Check your car carefully, check glove boxes, bins, above visors, floor mats, and anywhere else you might have kept any item. Make sure you take them all out.
Get Your Registration in Order
When you decide to sell your junk car to a cash-for-junk-car buyer, the only thing you will need to transfer to them is a valid title to the car. When he comes with his truck, Joe will let you know what you need to do about the license plates and your ICBC insurance. In some cases, it may be possible to sell your car without a registration, but this will make it much harder.
Ideally, you should be very careful about doing business with companies that don't care if you have a title in hand. You might incur liabilities if you don't transfer ownership of the car to the buyer since the car still belongs to you technically.
Consider the Components to Sale
Depending on the company you are working with, the offer you get for your car may not reflect the value. In this case, it is important that you look for few valuable components you can remove from the car and sell differently to make a few extra bucks. For instance, you can remove your expensive tires, battery, and lights and sell them differently to make more money. However, this is not the case with Joe at Vancouver Scrap Car Removal. The more components you take away first, the less he will be able to pay you when he takes your junk car away.
Use a Cash for Junk Cars Service that is Environmentally Conscious
Most companies that claim they are eco-friendly may not necessarily truly practice what they preach. When you want to sell your junk car, it is very important that you ensure you do business only with reputable cash for junk car business. Make sure the company is going to recycle your junk car with the environment in mind. It is also important to ensure the company you choose with adheres to federal, provincial and municipal regulations regarding junk vehicle disposal.
Which Company Can Remove Your Junk Car in Coquitlam?
When you want to remove your junk car in Coquitlam, we believe there is no other company to choose for the best price and quality service other than Scrap Car Removal Vancouver. Over the years, we have been able to establish ourselves as the best junk car removal in Coquitlam. People love us because:
We pay the best price

We are fast

We have many satisfied clients (did you see the testimonials up towards the top of this article?)


We are environmentally-friendly

We offer free junk car towing

We clean up the location of your junk car
Our service still remains unbeatable in Coquitlam and across the surrounding Metro Vancouver region.
Call or Text us now at 604-779-6397 to get an offer for your junk car.