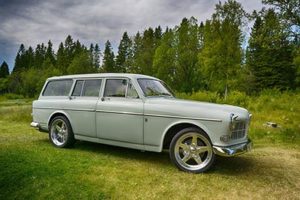 Why should you consider scrap car removal right now, whether you are living in Richmond or any other area of the Metro Vancouver region?
Bills piling up? Need a vacation? Just want some extra cash in your pocket?
Especially at this time of the year during the holidays season, there is always a lot more money going out than there is coming in. Am I right?
Well, if you happen to have an old, wrecked, broken down clunker of a car sitting in your driveway or back yard creating an eyesore, then here is how you can turn that nuisance of a rust-bucket into some lovely spending money.
Simply pick up your phone and send us a text or call…
604-779-6397
In come cases, we can deliver the cash in to your hand within a few hours of your initial call. How's that for easy pocket money?
Sell Your Junk Car Here
At Vancouver Scrap Car Removal Service, we pay cash for all old cars or trucks. It really doesn't much matter what condition your vehicle may be in for us to remove it for free.
The environmentally friendly auto recycling service we offer is as simple as it can be for you to use. There is no better way we can think of for you to dispose of your car in the greater Vancouver area.
That's because we are dedicated to being the number one free junk car and truck removal service in the region who pays you good money for your vehicle. Cash for cars is our specialty. Just like magic, we turn old junk cars into spending loot. And we try our best to make it a quick, easy and painless experience for you.
Of course it can be tough to have to say goodbye to a faithful servant like a car that has been a companion for many years and many kilometers. It is not unusual for our customers to tell us their car has a nickname, and to wave goodbye to "Old Betsy" when we hook her up to the truck and take her away to be recycled into useful components and materials for future applications.
Scrap Car Removal How-to
Vancouver Junk Car Recycling Service is a very well established junk car towing company in the locl scrap car removing industry. We aim at offering efficient and on time scrap car pick up services to clients like you all throughout the Greater Vancouver Area including Richmond, Steveston and Burkeville.
Just grab your telephone and send us a text or call…
604-779-6397
Receive a cash offer for your junk car. We are the most reputable junk car buyer in Metro Vancouver. This ensures that you don't have to haggle with other car buyers that could be less than reputable and possibly have base locations anywhere. By us being situated right here in the local area, this ensures a smooth selling process for you.
Same Day Junk Car Removal
When you call we will ask you a few questions about your vehicle, like the make, model and condition. We will then make you a cash offer on your vehicle. When you accept our offer we will then schedule a convenient pickup time. When paying top dollar for junk cars we try to always pick them up the same day. Vancouver Scrap Car Removal has you covered.
Top Dollar Paid for Junk Car Removal
Super Fast and Hassle Free Service: It is not uncommon for us to pick up your junk car the same day! This helps you to have cash the same day for your junk car or truck. This helps to clean up your property or driveway.
We would like to be able to recycle 98% of your vehicle, and we sometimes are able to recycle as much as 98% of your junk car or truck. The parts can be rebuilt and the left over metal can be used to make new metal for other uses. This is much better than allowing your vehicle to leak harmful fluids onto the ground. Just one more reason to let us take your problem car or truck off your hands.