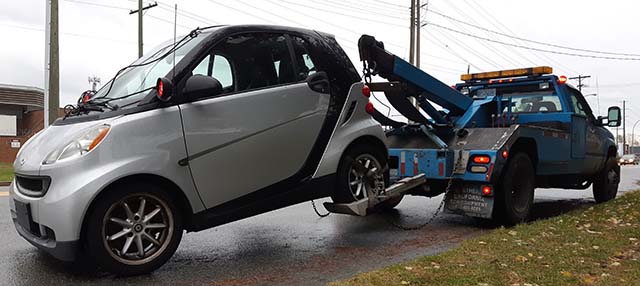 Looking to get fast cash for your junk car?
Scrap car removal in Vancouver is easy if you know the right people who can help.
Like Joe at Vancouver Scrap Removal.
He can give you a quote on how much cash he will give you for your old car simply by filling out this convenient online form.
Or you could do it the even easier way by simply contacting him by phone.
Call or text 604-779-6397
That's what the owner of the Smart Car that you can see at the top of this page did.
They were located in Coquitlam, and they had a 2008 Smart Car that was not running anymore. It was not able to be driven because of a broken timing belt. And those repairs are very costly to make. So rather than go to all the hassle of finding a certified mechanic and spending a lot of money to see if they could get it back on the road again, they decided that it would be more cost effective to get cash for cars from Joe.
More Cash For Cars Vancouver Information
So your car is getting old, and it is time to sell it for cash in Vancouver. With all the money you're about to get, what are you going to do with it? Will you invest it or spend on something that will bring more use than your old used car?
However, before you decide to sell, you need to know how to get cash for cars Vancouver quickly and efficiently. Vancouver is a great area to live in and is ideal for driving because of the wide roads and accessibility by road to any place.
British Columbia has some the most automobile registrations in the country, and the number will only increase in the future. In this scenario, it is ideal to sell your car in Vancouver whenever you want to.
What Should You Know About Vancouver Scrap Car Buyers?
You can traditionally sell your old car by visiting classified ads, posting flyers, or putting up ads on Kijiji or Craigslist. It is a bit troublesome, though, because you need to ensure that the people buying your car for cash for their own use are authentic buyers.
There have been many cases where individuals become the victim of scammers who promise them big bucks if they give out their personal information. Their private details are then exposed online, used for other illegal activities such as identity theft.
You ought to know about different companies specializing in selling cars for cash that companies with solid track records for conducting business transactions online. They have policies that provide protection for automobile purchasers that offer some assurances to car sellers.
What Should You Know About Cash For Cars in Vancouver?
When you're selling your car, there are a few things you should take into account. The price at which you sell it is one of the most critical factors, but there are other things to consider. You should take care that the buyer properly registers the car in their name and gets it insured. You'll also have to deal with all the necessary paperwork required by the Insurance Corporation of British Columbia (ICBC).
You shouldn't be concerned about the paperwork involved when scrapping your car in Vancouver. The helpful team at Vancouver Scrap Car Removal will take care of all that for you.
What Should You Know About Getting Cash for Cars?
Lots of people are curious regarding how the process works. They want to know what documentation they need to provide and if their car qualifies as a cash-for-cars candidate. In general, the seller needs to bring the title of their vehicle that must be signed over to the buyer.
The car itself doesn't have to run, but it does have to be "roadworthy." If it isn't, it has no value and will not attract any buyers looking for a quick sale. If your car is mechanically unsound, you'll have to convince the dealer that those issues can easily be fixed.
Having an honest conversation about how much the dealer will need to spend before reselling the car becomes essential. For example, if your old cooling system was just fine until one day it stopped working, then it's your job to persuade the buyer that they can get it fixed at a reasonable cost.
Things You Need to Know About British Columbia Scrap Car Buyers
You'll need several simple things for your car seller transaction to go smoothly. The most critical of these is having a clean title registered with ICBC that only shows who currently owns the car and, ideally, has space for signatures on its back.
Ensure that you can show proof of insurance (if applicable) when getting cash for cars in Vancouver. And if you have any outstanding tickets from law enforcement agencies, those may need to be paid before you can get rid of your vehicle.
How Do Cash for Cars Companies Work?
There are some good and some not so good cash for car companies. You must do your homework before selling your car regardless of whether they're an individual or a corporate entity.
The best way is by reading reviews from previous customers. Legitimate dealers will have no problem with this and may encourage you to do so.
You can also learn about the company by looking through their website. They should offer you contact details to put you in touch with previous clients who can give them an honest review. Make sure to avoid companies that don't allow you access to any reviews since this may mean they're hiding something.
By reading through reviews for reputable companies of cash for cars in Vancouver, BC, you'll better understand which ones are trustworthy and which aren't.
Call or text 604-779-6397 to get the most cash for your old car!